This step by step tutorial will show you how to Install & Setup Real Debrid on Kodi and firestick streaming apps.
We regularly cover different Kodi add-on and build installation guides, and one thing we often mention is Real-Debrid. You may wonder what it is? Well, it is actually an online downloader. For those who have bandwidth issues with torrents or a particular file hosting service, Real-Debrid can download the file for them quickly. Then users can download it from services like Google Drive, MediaFire, or MEGA.
However, it can also be used to fetch high-quality streamable links in third-party Kodi add-ons or standalone video streaming apps. It is very easy to sign up for a Real Debrid account and set it up on Kodi. This guide will tell you how to install real debrid on Kodi & FireStick. But first, let's briefly discuss Real-Debrid and its features.
What is Real Debrid?
There are two things that define Real Debrid in different ways: A downloader and a multi-hoster. For Kodi video-streaming add-ons, it works like a multi-hoster. Real-Debrid supports 46 popular hosters. It adds several additional sources to fetch more 1080p or 2160p (4K) streamable links for movies and TV shows. This basically gives you unrestricted access to high-quality content without the need to wait for standard links to load up.
Real-Debrid is integrated into almost all the popular third-party video streaming Kodi add-ons and apps. This includes add-ons like Seren, Gaia, Exodus Redux, and apps such as Titanium TV, Cinema HD, TeaTV, and more. The Real-Debrid API is open-source and widely available, so developers have the freedom to implement it in their services without paying any royalties.
Real-Debrid is a subscription-based premium service and it currently offers four plans. Check them out below:
RD N°1: €3 EUR, 150 Fidelity Points
RD N°2: €4 EUR, 200 Fidelity Points
RD N°3: €9 EUR, 450 Fidelity Points
RD N°4: €16 EUR, 800 Fidelity Points
Note: Fidelity Points can be redeemed for an additional duration to your subscription (1000 Fidelity Points = 30 days of premium access).
You can also use Real-Debrid on Kodi without a subscription, but you are limited to use the service from 6 AM to 12 PM CET (Central European Time) only. The hosters are limited too.
Features
Premium Real-Debrid members can enjoy the features listed below:
The download speed can go up to 1000Mbps (Depends on the server of the hoster).
A wide range of hosts ensures unlimited high-speed downloads.
You get access to 1080p and 4K streamable links in video streaming add-ons and apps.
You can run up to 5 simultaneous downloads and streams.
The service is entirely advertisement-free.
Read this before you begin your streaming session with Real Debrid
When you stream from an open streamable source, your IP address and web activities are exposed on the web, leaving you vulnerable to hackers and phishing attacks. Some countries have enforced strict protocols for banning people from watching copyrighted content for free. This means you can face legal issues for streaming with third-party Kodi add-ons & Builds.
If you want to keep your online activity anonymous and avoid your personal details from getting into the hands of ISP and governments, The only way is to use a VPN on your Kodi. I personally use IPVanish VPN on my Kodi and I suggest you to do the same. Click here & signup for Ipvanish VPN.
How to Setup a Real Debrid Account?
It is very easy to sign up for a Real Debrid account. Simply follow the step-by-step instructions below.
Head over to the

official Real-Debrid website

from a web browser on your smartphone or PC.
Click Sign Up on the top-right corner of the webpage.
Select your preferred language, then put your username, password, and E-mail in the respective fields.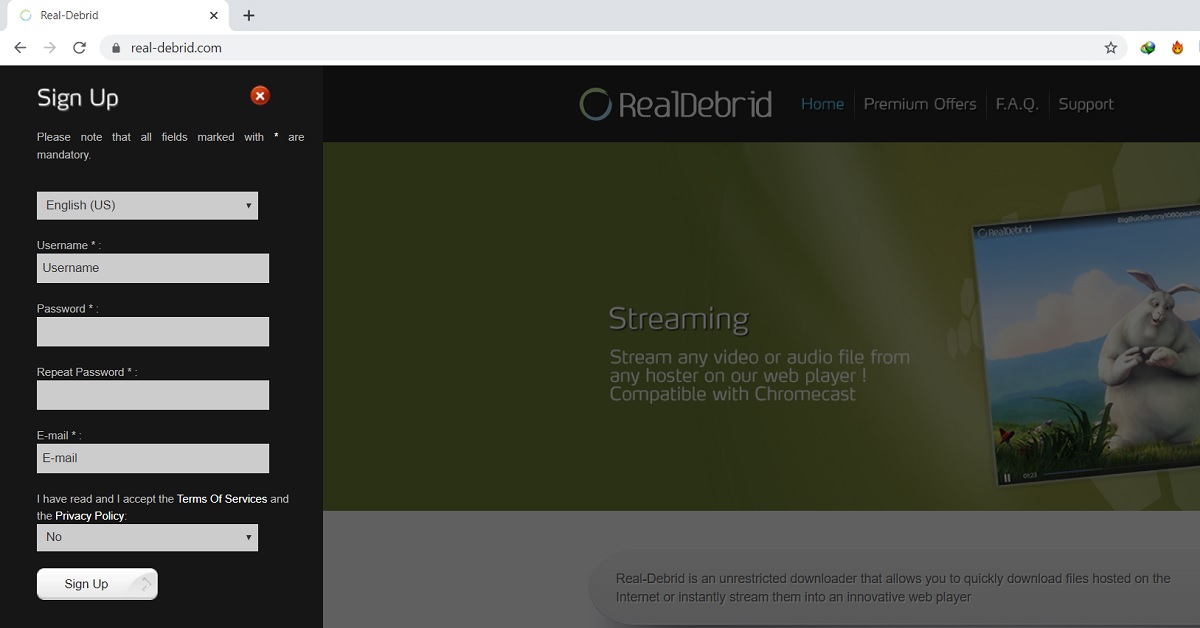 Once done, click the box below "Accept Terms of Services and the Privacy Policy" and select Yes.
Finally, click Sign Up to sign up for a Real-Debrid account. You will have to verify your account by opening the link in an mail sent to your email address.
After verification, you can log in to your Real-Debrid account and opt for a premium subscription. There are several payment methods to choose from. Now that you have signed up for a Real-Debrid account, let's see how to set it up on Kodi.
How to Install & Setup Real Debrid on Kodi?
To set up Real Debrid on Kodi, carefully follow the steps below. The process works for both Kodi v17.6 Krypton and v18.x Leia.
Launch Kodi and click the cogwheel icon above the sidebar to open the System menu.
Select System settings (For Kodi v17.6) or System (For Kodi v18.x) from the options.
Below the tabs in System settings, you will find an option called Standard or Basic.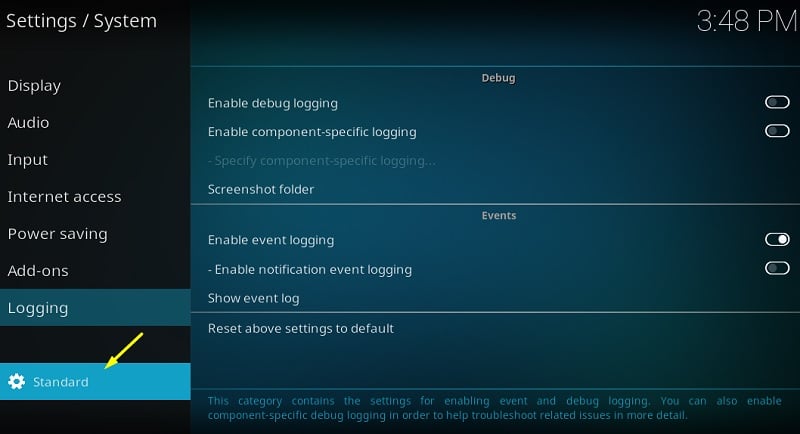 Keep clicking it to enable the Advanced system settings.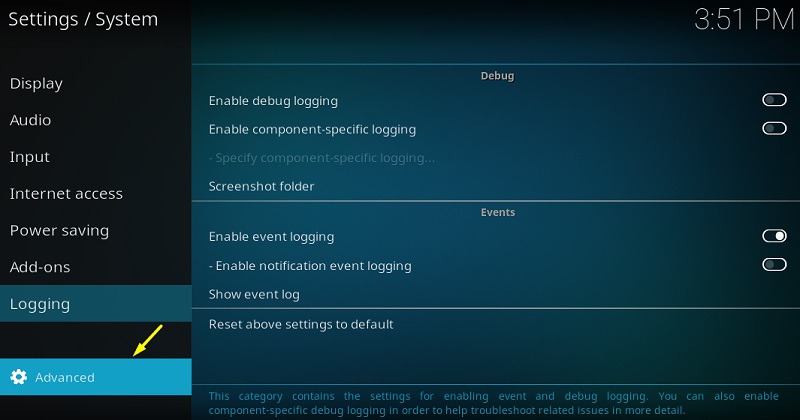 Highlight Add-ons from the sidebar, then select Manage dependencies.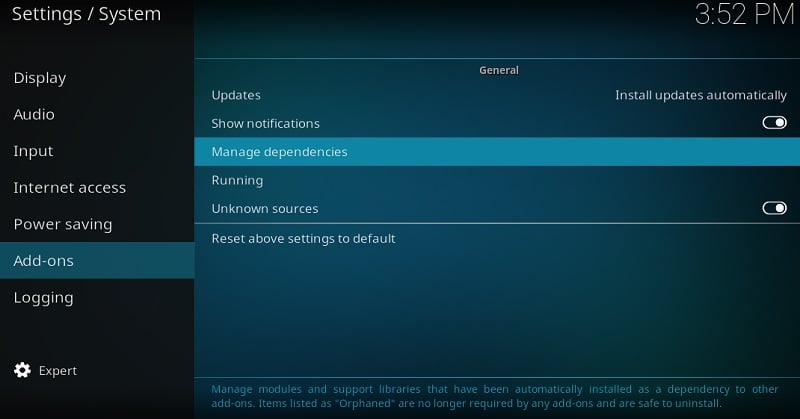 Scroll down until you find and select URLResolver or ResolveURL. If you find both, then apply the following steps to both of them.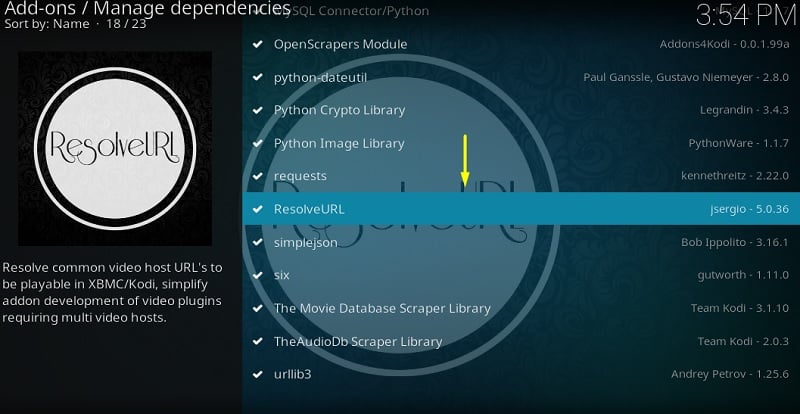 Click the Configure button under the add-on description. A settings window will pop-up.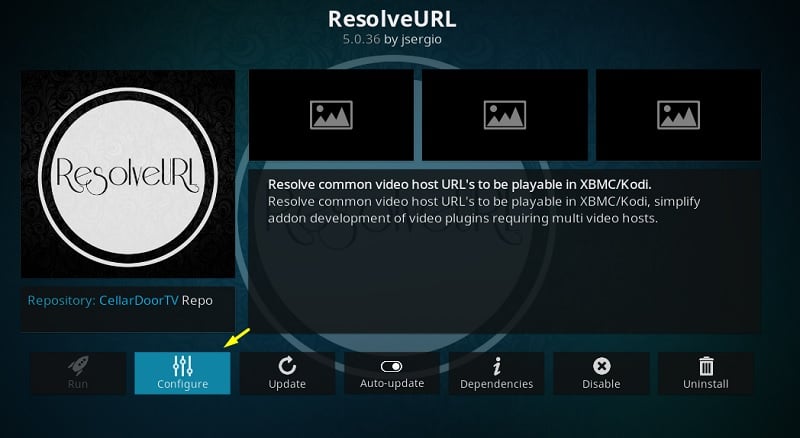 Select Universal Resolvers from the left side of the window.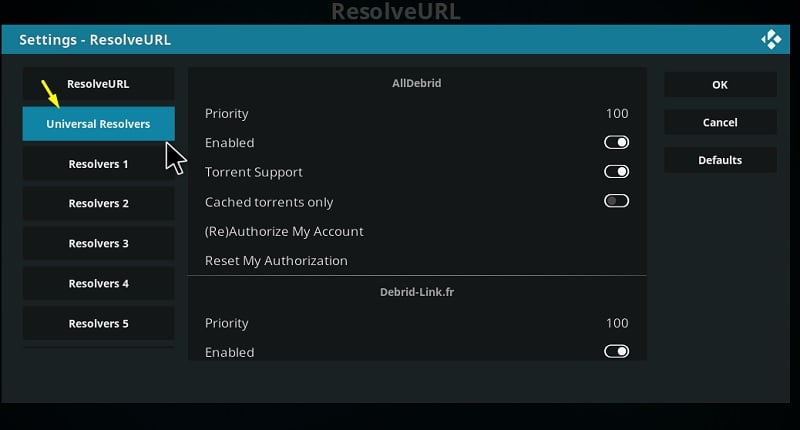 Scroll down to find the Priority It is located under the Real-Debrid section.
Set the value to 90 and click Done.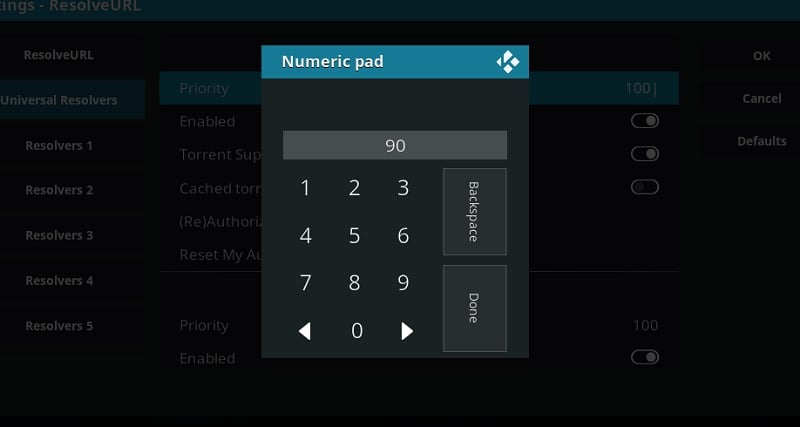 Click the Done button on the top-right corner of the window to return to the add-on description page.
Again click the Configure button and highlight Universal Resolvers from the window.
Make sure Real-Debrid is enabled. You can also enable Torrent Support in case you need it in the future.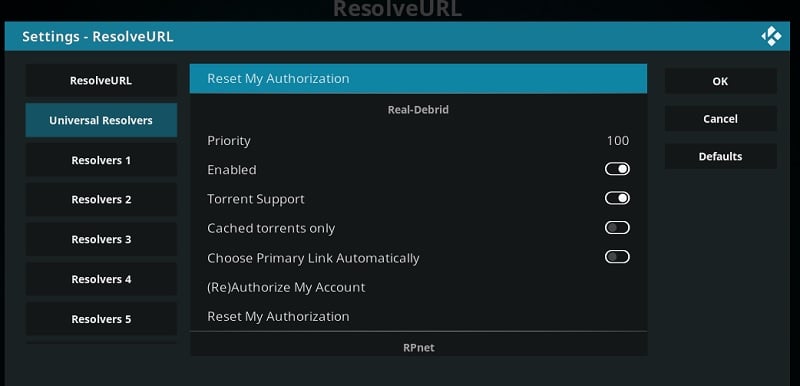 Now click (Re)Authorize My Account under the Real-Debrid section.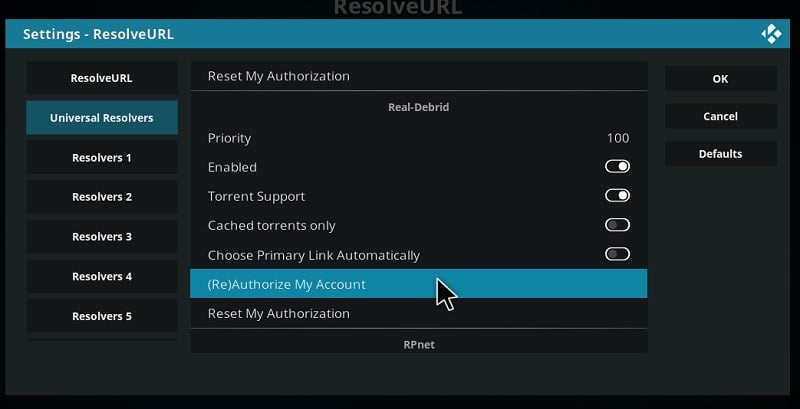 A unique code will be generated for the authorization. It will expire in 2 minutes so go through the next steps as fast as possible.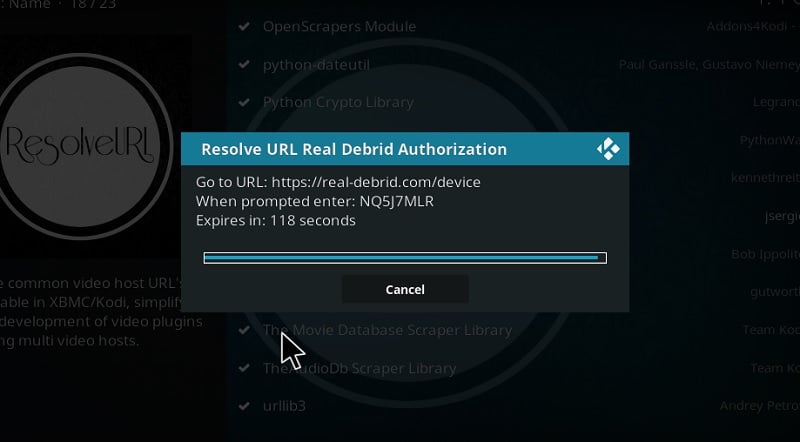 Load the following URL: https://real-debrid.com/device in a web browser. Then enter the unique code in the field and click Continue.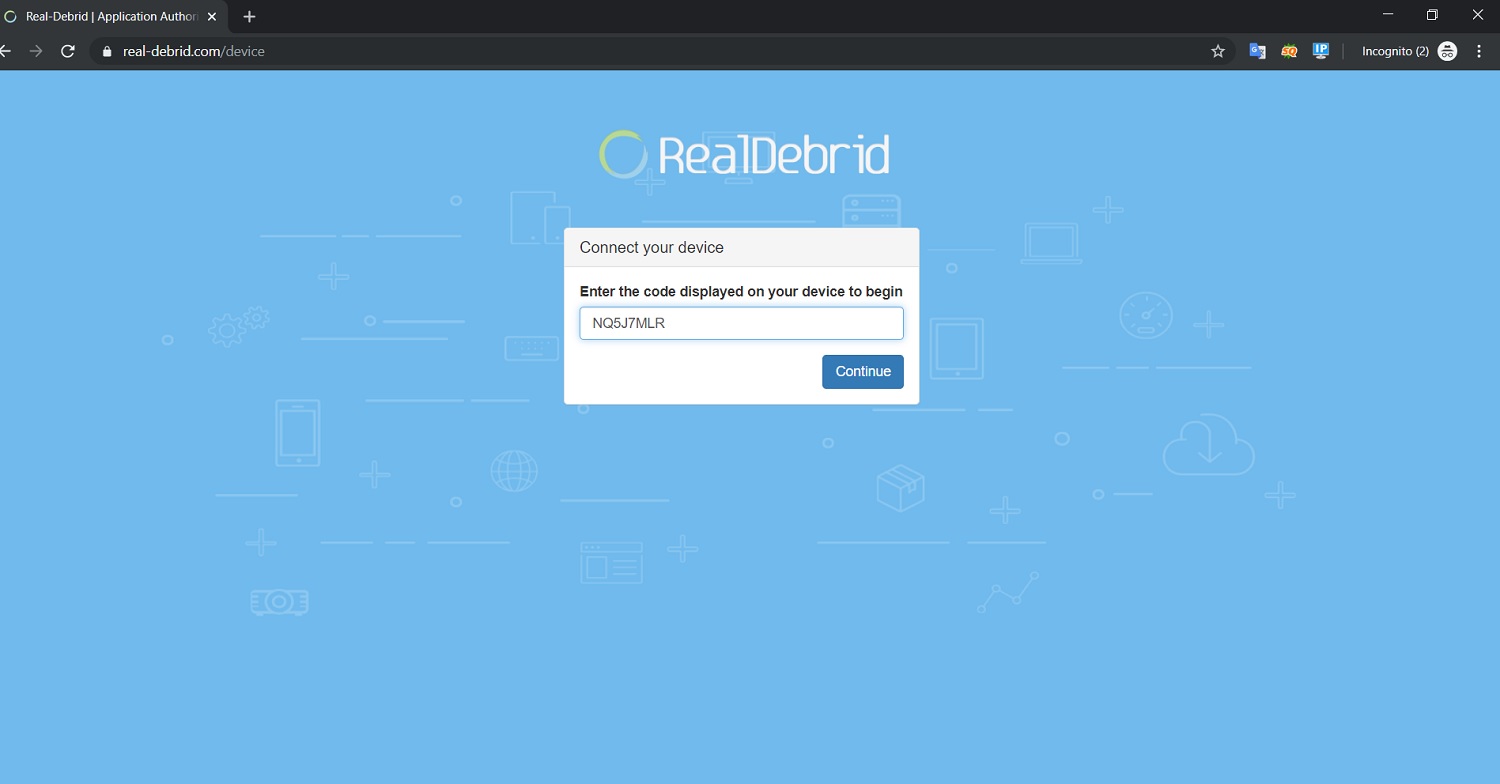 A notification will appear above confirming the successful authorization of the Real-Debrid Resolver.
Important Note: If you don't see URLResolver or ResolveURL in the dependencies, then you have to install a third-party Kodi add-on such as Exodus Redux, Numbers, or Venom.
When you use a video streaming add-on, make sure Real-Debrid is enabled from the options. Most of the add-ons have it enabled by default. If not, then go to Settings > Providers of the Kodi add-on and toggle on the Real-Debrid Providers option.
How to Use Real Debrid on Firestick?
Popular Firestick apps such as CinemaHD, CyberFlix TV, Titanium TV, TeaTV has Real-Debrid integration to fetch high-speed streamable links with the highest quality possible. These apps come with a similar user interface as all of them are based on the same source code as the original Terrarium TV. Here's how to use Real-Debrid on firestick apps:
Click the three-lined hamburger icon (≡) at the upper-left corner of the app to toggle the sidebar.
Select Settings under the Tools
Scroll down to find the Real-Debrid section, then select Login to Real-Debrid.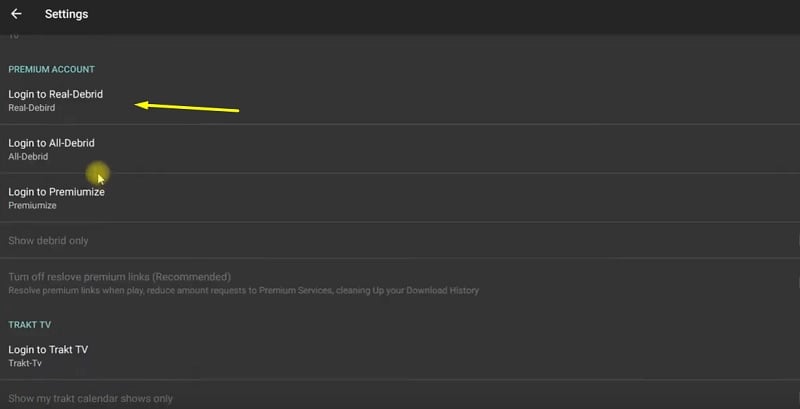 You will be asked to input the generated code for authorization. Open https://real-debrid.com/device in a web browser and enter the code. You need to be logged in to your Real-Debrid account too.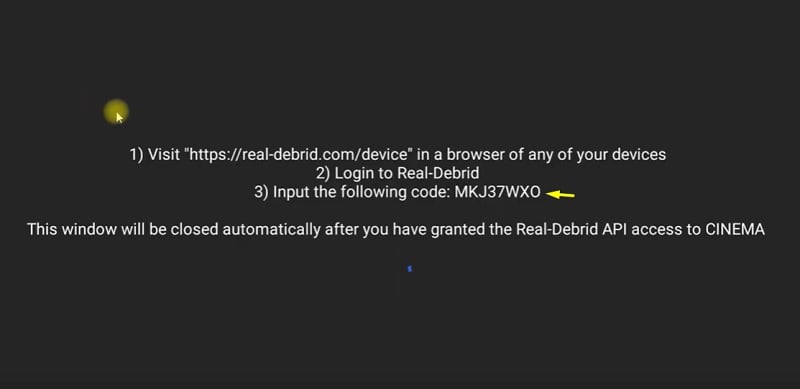 When the app says, "Real-Debrid authorized," you can return to the app's main screen and enjoy streaming high-resolution content on your TV using Firestick.
Also, Check – Best Live TV Kodi Addons for Streaming Live Channels
Final Words
If you want to get access to premium streamable links for on-demand content, then you should use Real-Debrid on Kodi. It is cheap, reliable, and easy to set up. I personally have been using it for more than a year and never faced any problems with it. This guide will help you set up Real Debrid on Kodi and Firestick. In case you have any queries regarding Real-Debrid, then leave a reply below. I'll try my best to assist you with your queries.