If you have jailbroken your Firestick, you probably have installed Kodi on your device. Those who did it a long time ago, now it might be a great time to check if Kodi is updated to the latest version. In this guide, I will show you How to Update Kodi on FireStick or Fire TV.
Running an older version of Kodi creates a plethora of problems. You not only miss out on newer third-party add-ons, wizards, and builds due to incompatibility but also frequently run into performance issues.
As some of you should already know, sideloaded apps do not receive official updates from the Amazon App Store. So, it is crucial to check updates manually for the apps you have sideloaded on your Firestick.
If you are too lazy to look up for the Kodi update, then this guide is for you. The latest version of Kodi is v18.7 Leia. Kodi v17 users should definitely upgrade to the latest version, as it brings a lot of bug fixes, performance optimizations, and new features. Overall the new Kodi update significantly improves your streaming experience.
This guide will break down the update process of Kodi on Firestick in a short and simplified way to help you do it effortlessly.
How to Update Kodi on Firestick
In this tutorial, you will learn how to Update Kodi on your firestick without using Computer. We will use the download app to update Kodi to its latest version without losing any existing Kodi addons and builds.
Alert Kodi Users

– Read before you continue
Most of the Kodi Addons/Builds, developed by third-party developers, will give you unrestricted access to a lot of movies and TV shows. However, you must be cautious while using Kodi Addons and safeguard your identity. There's always a risk of being monitored or tracked by Internet Service Provider (ISP) and government. Usage of Kodi Addons and builds for streaming copyrighted content might land you in trouble. Therefore, it's recommended to use a reliable VPN app for safety reasons.
Using a VPN connection will also help you in bypassing geo-based restrictions. We recommend our readers to use IPVanish VPN while streaming. IPVanish VPN cleverly hides your identity by masking your IP address. Additionally, it comes with a 7-day money-back guarantee, you can raise a refund request in case if you're not happy with the service. Click Here for IPVanish VPN @ 69% Off
Fortunately, updating Kodi on Firestick is the same process as installing a third-party app. You can follow the step-by-step instructions below to apply the new Kodi update.
Before you continue, note that some of the add-ons you have previously installed on Kodi might not work with the latest version of Kodi. In this sort of situation, searching for the version-compatible add-on is the only choice. A build also conflicts with the update process, so you need to uninstall Kodi and reinstall the latest version.
In case you only have add-ons installed on Kodi, then you can safely update to Kodi 18.7 Leia without losing your existing data.
#1. Enable Sideloading & Disable Data Collection
First of all, make sure if sideloading is enabled or not. Here's how:
Move to the tabs section on top of the Fire TV home screen, and select Settings.
Click My Fire TV / Device, then choose Developer options from the list of settings.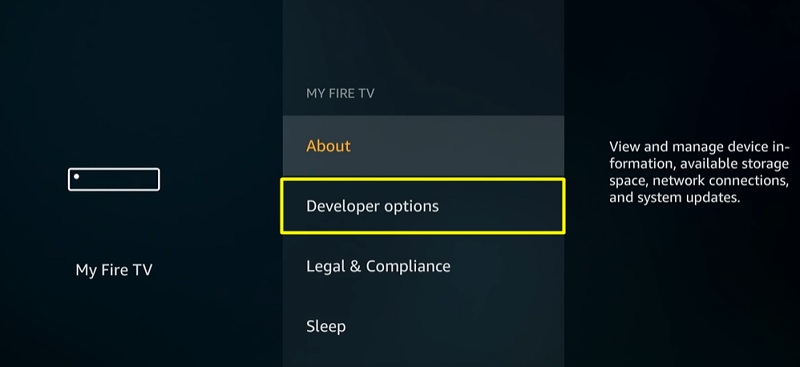 Confirm that the Apps from Unknown Sources option is turned ON.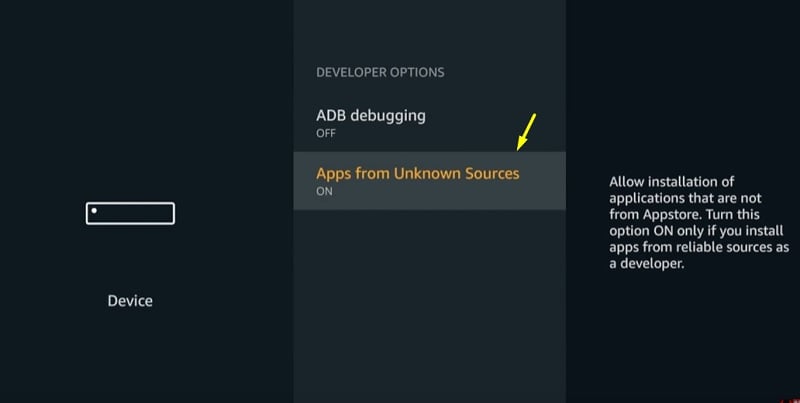 Just to be safe, we will also disable Amazon's data collection related to app usage.
Select Preferences from the Settings page.
Now click Privacy Settings, and turn off Collect App Usage Data.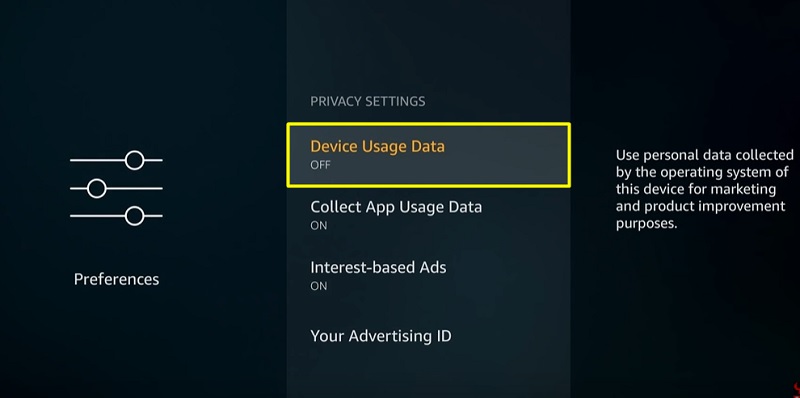 #2. Uninstall Kodi (Optional Step)
As previously said, Kodi builds can interfere with the update process and cause corruption. If you do use a Kodi build, our recommendation for you is to start with a fresh installation of the latest Kodi app.
From the same Settings page, select Applications.
Then click Manage Installed Applications and select Kodi.
Click Uninstall on the sidebar.
As long as you have not installed a Kodi build, you don't have to follow this step necessarily. Your existing Kodi data will be migrated to the latest version automatically.
#3. Install Downloader on Firestick
In order to download Kodi's updated APK file, users are required to install the Downloader app on Firestick. Follow the steps below to learn how.
Select the magnifying glass icon next to the group of tabs above the Fire TV home screen.
Type Downloader in the search box and select the same from suggestions.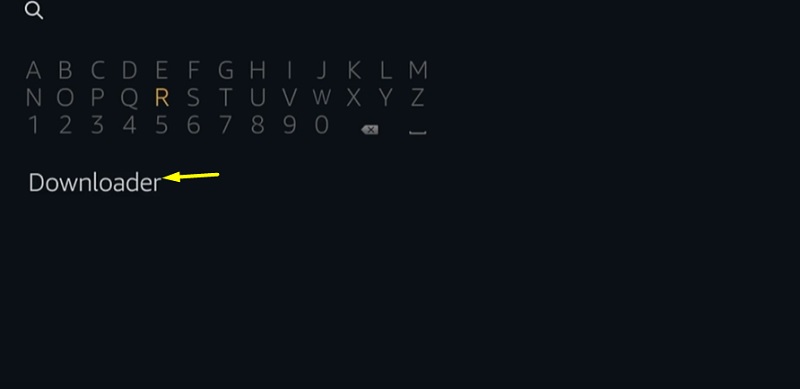 Next, click the Downloader app icon. It is found under the Apps & Games
After that, click Get / Download on the app page, and have patience until the installation finishes.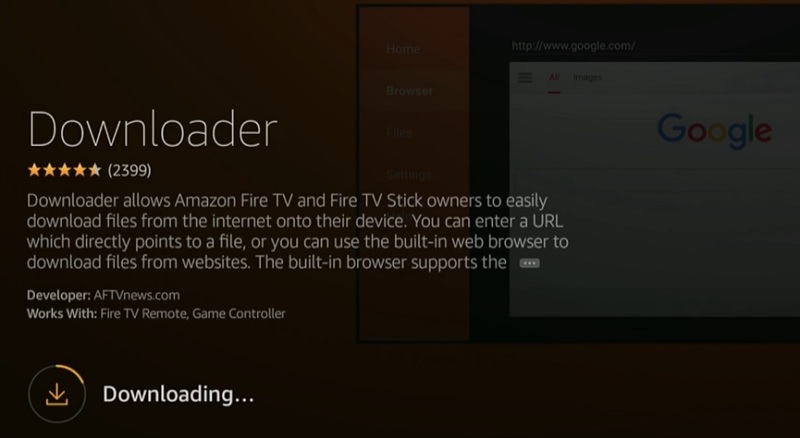 Click Open to launch Downloader once it's done installing.
#4. Download and Install the Latest Kodi Update File
When launching Downloader for the first time, a permissions prompt will ask you to grant the app access to the device's internal storage. Click Allow to continue.
Next, dismiss the update notes prompt by clicking OK.
On the Home page of Downloader, click the URL bar, type in – https://bit.ly/2NcctjI, and click Go. It is a direct download link to the Kodi v18.7 Leia APK file.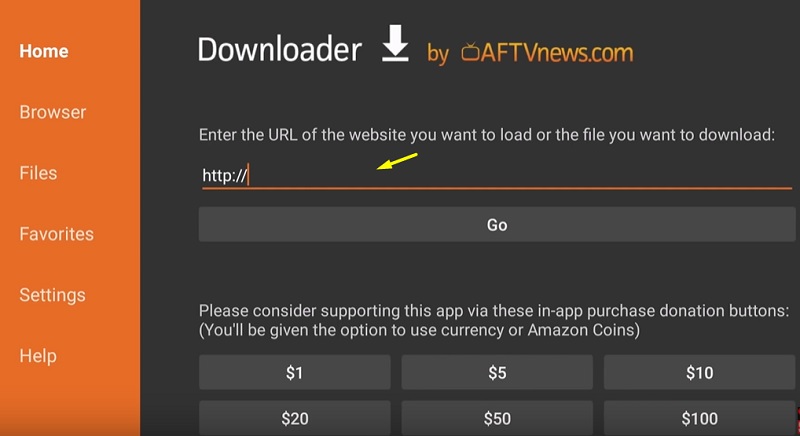 The standard installer window should show up as soon as the file completes downloading. Click Install and just sit back for a while.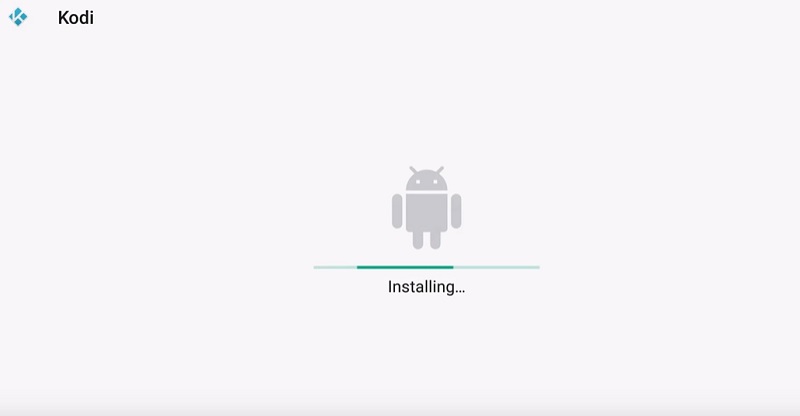 Once the installer window displays "App Installed," click Done. You will return to the Downloader app.
Upon returning to Downloader, click Delete to remove the update APK file. There's no point in keeping the file after the installation.
Conclusion
That's all you have to do to update Kodi on Firestick. As you can clearly see, it is a relatively painless process and suitable for both beginner and experienced Firestick users. If you don't like the latest version, you can follow the same guide to downgrade to Kodi v17.6 Krypton. However, we strongly suggest not to do so for maintaining a hassle-free Kodi experience.