You have probably encountered wizards before in different repositories while trying to install third-party add-ons or builds on Kodi. It is similar to a setup manager that contains several builds, add-ons, and maintenance tools for Kodi. You can not only install builds and add-ons easily but also do things like resetting Kodi, adjusting cache, and linking your Real-Debrid or Trakt account with an add-on/build before installation. Most of the Kodi wizards come with a graphical user interface rather than using the default text-based Kodi UI. It makes navigation a lot easier and simplifies complicated things for beginners.
Kodi wizards can also be installed as a program add-on, so users can get access to add-ons, builds, and maintenance tools anytime. Similar to a repository, wizards come in .zip extension and can be easily installed on Kodi.
Users do have a vast selection of Kodi wizards to choose from, but only a few of them meet the user expectations and work as intended. To help Kodi users like you to decide, we have shortlisted some of the best Kodi wizards in this guide. We have also briefly summarized each of the wizards and provided source URLs of the repositories.
Best Kodi Wizard List (Updated)
Alert Kodi Users

– Read before you continue
Most of the Kodi Addons/Builds, developed by third-party developers, will give you unrestricted access to a lot of movies and TV shows. However, you must be cautious while using Kodi Addons and safeguard your identity. There's always a risk of being monitored or tracked by Internet Service Provider (ISP) and government. Usage of Kodi Addons and builds for streaming copyrighted content might land you in trouble. Therefore, it's recommended to use a reliable VPN app for safety reasons.
Using a VPN connection will also help you in bypassing geo-based restrictions. We recommend our readers to use IPVanish VPN while streaming. IPVanish VPN cleverly hides your identity by masking your IP address. Additionally, it comes with a 7-day money-back guarantee, you can raise a refund request in case if you're not happy with the service. Click Here for IPVanish VPN @ 69% Off
Diamond Wizard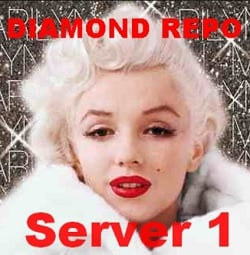 The Diamond Wizard by Team Diamond is one of the most actively updated wizards currently available. It contains several video add-ons and the popular Ruby Jewel build. A few examples of video streaming add-ons include Movie Theater Butter, SportsDevil, Redemption, 7of9, Grease Lightning, Golden Age, etc. The wizard is compatible with Kodi v16 Jarvis and higher.
Source URL: http://repo.rubyjewelwizard.com/ [Diamond Wizard Repo]
Insomniacs Wizard
Insomniacs Wizard from Team Insomniacs a relatively new wizard that offers a small selection of builds for Kodi v17 Krypton and v18 Leia. You will find builds such as Black & Gold, Passion Led Us Here, and Kirks. Similar to the EzzerMacs wizard, it offers plenty of maintenance tools to help users clean cache, backup/restore, and speed up the streaming performance. The user interface of the Insomniacs Wizard is pretty stealthy too.
Source URL: wiz.insomniacs.party/repo/repository.insomniacs/ [Insomniacs Repository]
Supreme Wizard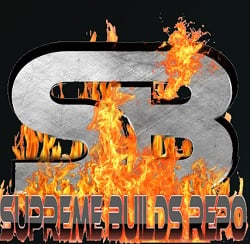 One of the most popular Kodi builds is Titanium, which includes a set of decent add-ons and a user-friendly interface. Supreme Wizard is the only place you can get the Titanium build from. It offers the Titanium build for different Kodi versions and gives users to select a preferred server. Supreme Wizard also contains other community-made builds, such as Cell X5 and Supreme.
Source URL: http://repo.supremebuilds.com [Supreme Builds Repository]
Stream Digital Wizard
Stream Digital is another wizard with a hefty number of builds to offer. BK Nox 18, one of the most popular Kodi builds is available on this wizard. Builds like Arceus, BK Sports, Cellardoor TV, Voodoo Mojo, CarboNOXide, Dante Reborn, Luxray, DoomzDay are available for download on the Stream Digital Wizard. All of the builds get regular updates and offers users a decent streaming experience overall. The wizard mostly consists of Leia builds but does offer a few for Krypton too.
Source URL: http://streamdigital.org/wiz/ [Direct link to the Stream Digital Wizard]
EzzerMacs Wizard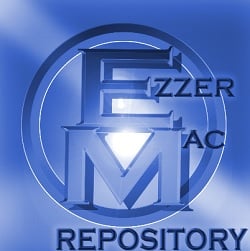 EzzerMacs, not to be confused with 'EzzerMac', is a feature-packed Kodi wizard. It has a fairly large collection of builds, including Art Nouveau, Vodka, Storm, Dragon Fire, Ultima Lite, Peaky Blinders, Plutonium, Temple, Gold, and many more. The wizard is frequently updated with new and latest builds too. The wizard works with both Kodi Krypton and Leia.
Furthermore, the EzzerMacs Wizard offers themes, maintenance tools, and backup/restore functions for advanced Kodi users. If you are on Kodi Krypton, you can install APK files directly from the wizard.
Source URL: http://ezzer-mac.com/repo/ [EzzerMacs Wizard Repository]
SG Wizard
The SG Wizard is created by the developers of the EzzerMacs Wizard. Unfortunately, Kodi Krypton users will be disappointed as there are no builds for it. This wizard provides builds for Kodi Leia only.
Speaking of builds, here are some builds offered by the SG Wizard: TheDarkBuild, Burst, Light, Integra Blu, Siflix, and many more.
You will also find a few exclusive maintenance tools created for Leia.
Source URL: http://www.ezzer-mac.com/sgwizard/ [Direct link]
Lost Builds Wizard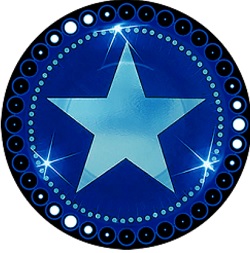 Lost Builds Wizard aims to offer lightweight and reliable builds like Mammoth, Kryptikz, Nefarious, Underverse, Maze, and Mach 1 Lite. The Mammoth build is especially the highlight of the wizard because of its minimal interface and huge content library thanks to the add-ons it includes.
Source URL: https://www.lostkodi.appboxes.co/
Innovation Builds Wizard
The InnovatiON Builds Wizard doesn't offer many builds compared to other wizards in this list. There are only two builds to choose from, for both Krypton and Leia. The builds also come in two editions – Adult and Family. Both of them offers a massive library of movies and TV shows, sorted in several categories in an intuitive user interface. Add-ons like Ghost, Deceit, and The Crew come preinstalled with the builds.
Source URL: https://kepler-22.github.io [InnovatiON Repository]
Raccoon City Wizard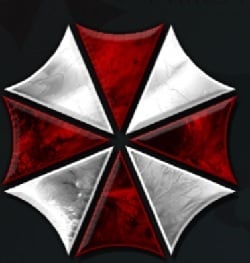 Inspired by a location from the popular Resident Evil video game franchise, the Raccoon City Wizard is the best choice for Kodi Leia users. It currently offers a couple of builds, which are Supernova, BoomBox, Pirates K18 and Cyborgs 18. In case you are not interested in builds, you can install the themes from the builds. The wizard also offers all the necessary tools related to maintenance and cleanup.
It is available on the Umbrella Corporation Repository, which is also a reference to the Resident Evil game. The creator of the wizard does have a fascinating taste.
Source URL: http://racooncity.gq/repo [Umbrella Corporation Repository]
Wrapping Up
That's all for the list of best Kodi wizard. Although all of the wizards are working properly at the time of this writing, we can't guarantee how long it will receive support from the developers. If you think we have missed something on this list, leave your suggestions in the comments below.