In this article, I will explain how to How to Setup & Use Trakt on Kodi. The same instruction also works on firestick, PC, android box and all other platforms supported by Kodi software.
It is hard to keep track of several monthly subscriptions, let alone the movies and TV shows you watch. Trakt is a multi-platform service that allows users to synchronize content watchlist and favorites across streaming services like Netflix, Crunchyroll, Prime Video, HOOQ, Play Movies, iTunes, Apple TV+, and hundreds more.
Trakt is also compatible with popular media apps, such as Plex, VLC media player, and Kodi. Thanks to Trakt's free API, third-party developers can use it in their streaming apps and Kodi add-ons. In case you have already noticed, a lot of Kodi add-ons we cover include Trakt integration. Some of the notable examples are Exodus Redux, Seren, and FEN.
It not only lets you track the movies and TV shows you watch but also shows you the recommendations based on your content preferences. This makes it easier for you to find similar content, as well as check out what others are watching.
If Trakt seems like a meaningful addition to your Kodi experience, then you can follow this guide to set up Trakt and use it on Kodi.
How to Register for Trakt.tv
The first thing you have to do is to register for a Trakt account, where all of your bookmarks, favorites, and watchlist will be saved. Note that you can link Trakt account with Kodi and its services, alongside other supported streaming apps that you might use.
Visit trakt.tv from a web browser on your PC or smartphone.
Click Join Trakt For Free on the webpage.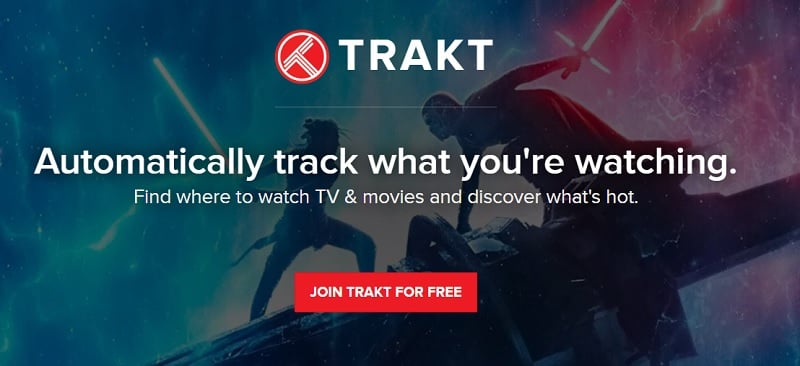 Enter your email, username, and password in their respective fields, tick the checkbox next to "I agree to the Terms of Use and Privacy Policy," and click Join Trakt.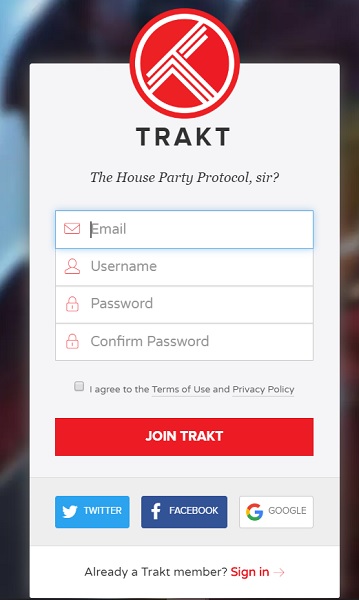 Enter your name, location, gender, and date of birth on the next page. This affects what type of content you might find as recommendations, so don't hesitate to use real information. Click Next Step to continue.
Now select Primary country, Select your favorite streaming services and click on Next.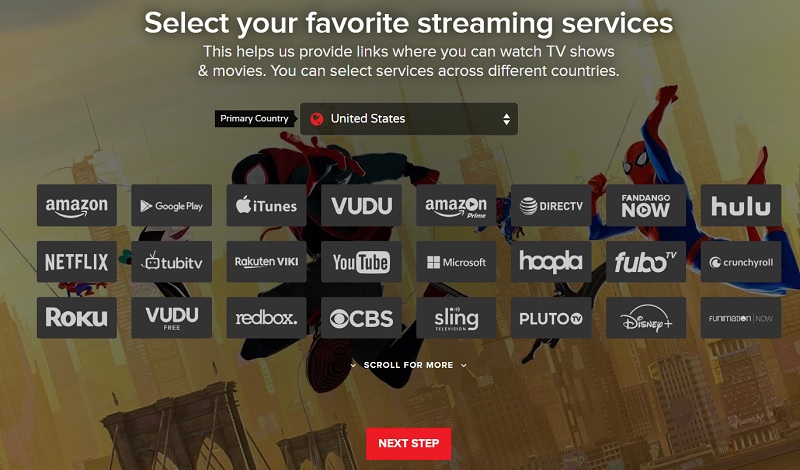 On the following page, you will be asked to select your favorite genres. Simply choose the ones you prefer to watch and click Next Step.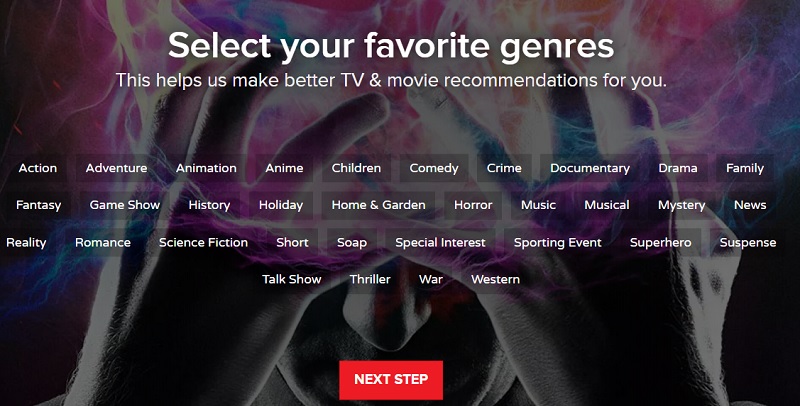 After that, you need to add a few movies and TV shows that you have previously watched or currently watching. Click Next Step even if you choose not to add anything.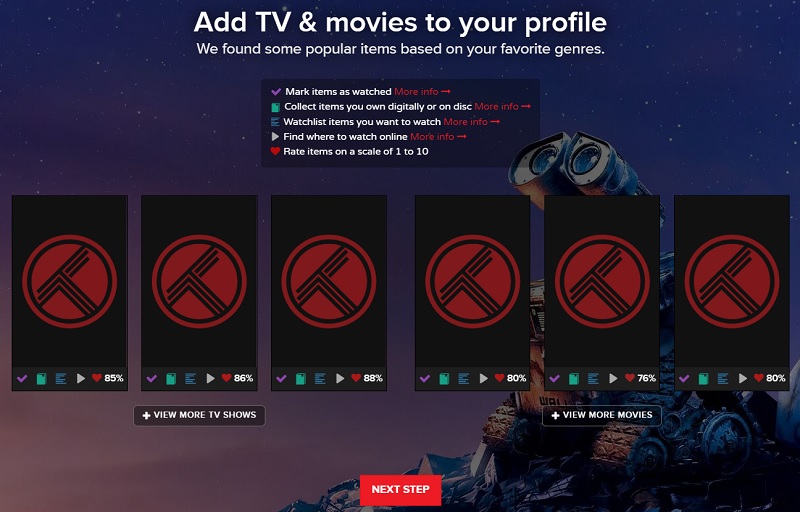 In case you prefer to share your watching activities on social media, you can click Connect next to Facebook, Twitter, and other services to link your social media account with Trakt. This is a skippable step, and you can continue by clicking the Next Step.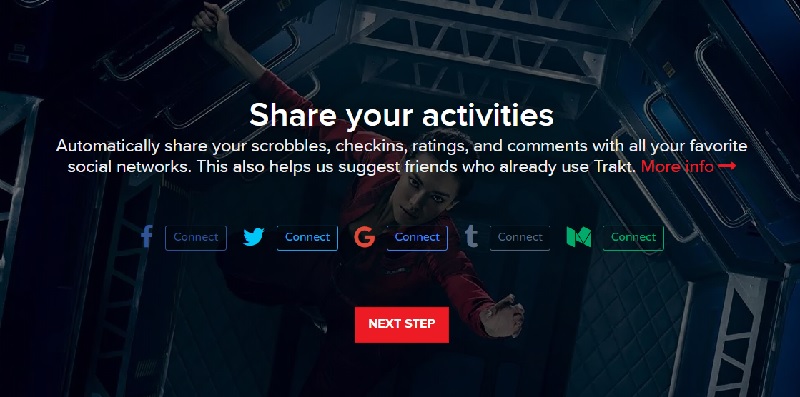 To get push notifications from Trakt, you can choose to connect to the available services. Click Continue to Dashboard in case you are not interested.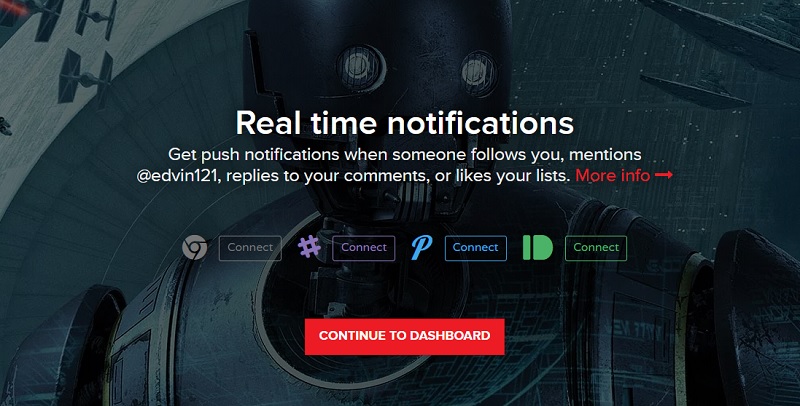 You have now successfully registered for your personal Trakt account. Now let's see how you can install Trakt on Kodi.
How to Install Trakt on Kodi
Alert Kodi Users

– Read before you continue
Most of the Kodi Addons/Builds, developed by third-party developers, will give you unrestricted access to a lot of movies and TV shows. However, you must be cautious while using Kodi Addons and safeguard your identity. There's always a risk of being monitored or tracked by Internet Service Provider (ISP) and government. Usage of Kodi Addons and builds for streaming copyrighted content might land you in trouble. Therefore, it's recommended to use a reliable VPN app for safety reasons.
Using a VPN connection will also help you in bypassing geo-based restrictions. We recommend our readers to use IPVanish VPN while streaming. IPVanish VPN cleverly hides your identity by masking your IP address. Additionally, it comes with a 7-day money-back guarantee, you can raise a refund request in case if you're not happy with the service. Click Here for IPVanish VPN @ 69% Off
As Trakt is officially available on the Kodi add-on repository, you can easily install it on Kodi. Here's how:
Select Add-ons from the sidebar on the Kodi home screen.
Now click the cardboard box icon at the upper-left corner of the screen.
Select Install from Repository on the Add-on browser menu.
Next, choose the Kodi Add-on repository from the list and select Program add-ons.
Scroll down to select Trakt in the list of program add-ons.
Click the Install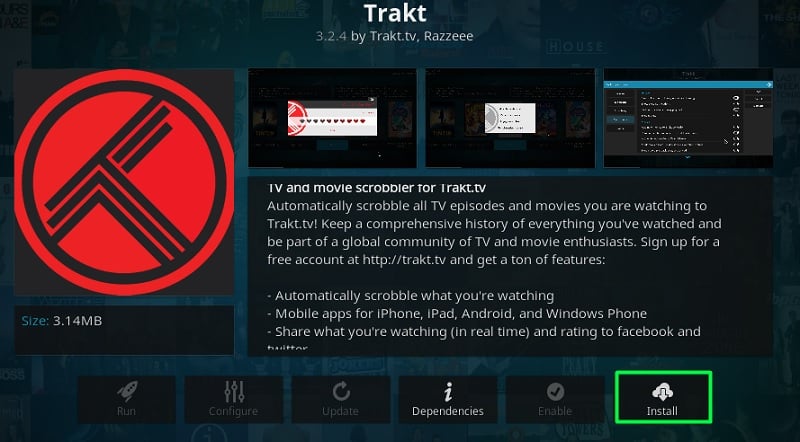 In a few seconds, the "Add-on installed" notification will confirm that Trakt is successfully installed on Kodi. After this, you can follow the next section to link your Trakt account with the official Trakt add-on, as well as a third-party video streaming add-on.
How to Link Trakt with Kodi Addons
Now that you have a Trakt account, it's time to link it with the streaming add-ons you use on Kodi. You can also sign in to the official Trakt addon, which eliminates the need to sign in with Trakt individually in different add-ons.
Link Trakt with Official Trakt Kodi Addon
Go to the Add-ons page from the Kodi home screen.
Select My add-ons from the sidebar.
Now click Program add-ons and select Trakt.
Click the Configure button to open up the Trakt settings window.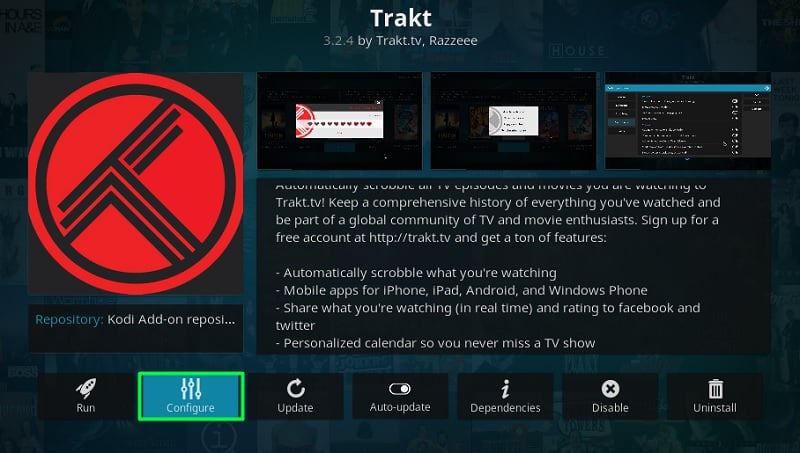 Highlight General tab in the window, and click the "How do I authorize the trakt addon to access my trakt.tv account?" An authorization dialog box should appear with a token and a QR code.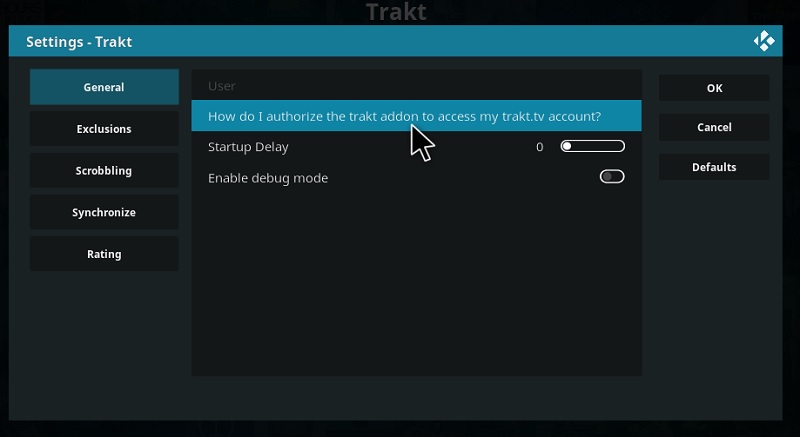 Visit https://trakt.tv/activate from another device, log in to your Trakt account (if not already), enter the alphanumerical token displayed in Kodi, and click Continue.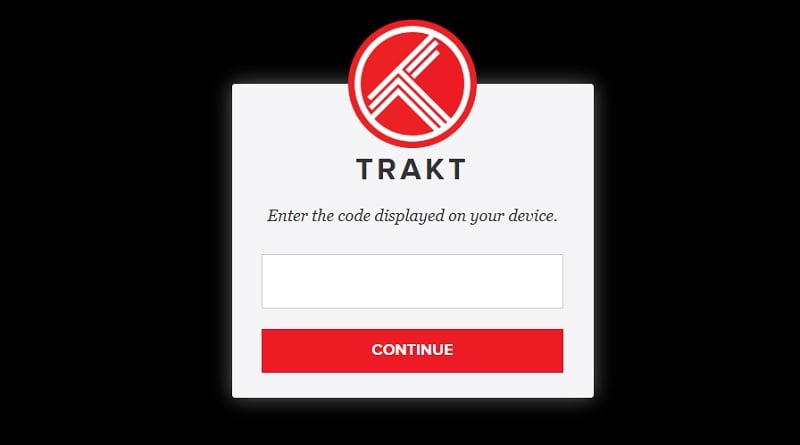 Click Yes to confirm the authorization with Trakt for Kodi.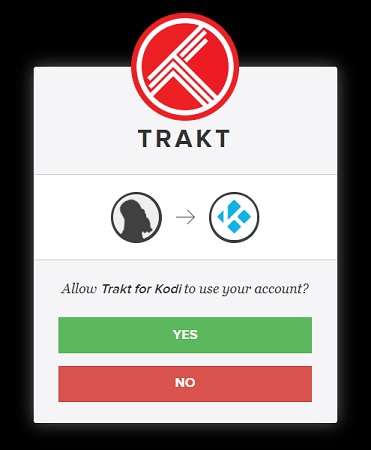 Returning to Kodi, you should see your Trakt username in the Trakt settings window.
Link Trakt with Third-Party Kodi Add-ons
As previously discussed, third-party video streaming add-ons like Exodus Redux does have Trakt integration. You can link your Trakt account with the add-on to import or update your existing Trakt data.
Head over to My add-ons from Kodi's Add-ons
Next, click Program add-ons and select the add-on you want to link your Trakt account with. We will proceed with Exodus Redux.
Click the Configure button to get access to Exodus Redux's settings.
Highlight the Accounts tab on the left of the settings window.
Scroll down to the Trakt section on the right side of the window, and click the Authorization… A token will be generated for account authorization.
Simply visit https://trakt.tv/activate, sign in, enter the displayed token, and click Continue.
Click Yes to authorize Exodus Redux to use your Trakt account.
That's it. Your Trakt account is now linked to your favorite Kodi add-on.
How to Use Trakt on Kodi
It is pretty straightforward to use Trakt on Kodi. In the video streaming add-on that is connected to your Trakt account, search for a movie or TV show. Once you find one, highlight it and long-click (remote), right-click (mouse), or press C (keyboard) to open Kodi's contextual menu.
After that, select Trakt Manager from the options. You can now choose to Add the movie or TV show to your Trakt Watchlist or Collection.
Exodus Redux and other similar add-ons also have a separate category that shows your Trakt movies and TV shows only. You can also access your collection and watchlist, as well as discover trending and featured content based on the watching activities of other users.
Conclusion
Although Trakt is free to use, it does offer a VIP subscription service (starting from $2.50/month) for removing ads and giving users access to exclusive Trakt features. Even without the premium service, you can take advantage of Trakt with enough features. In this guide, we have provided in-depth, step-by-step instructions to set up and install Trakt on Kodi. In case this guide turns out to be helpful to you, don't forget to leave your feedback in the comments below.